My Ulla Popken Account
New at Ulla Popken?
Register
Advantages of an Ulla Popken account:
Your order is just a few clicks away
Discounts and special promotions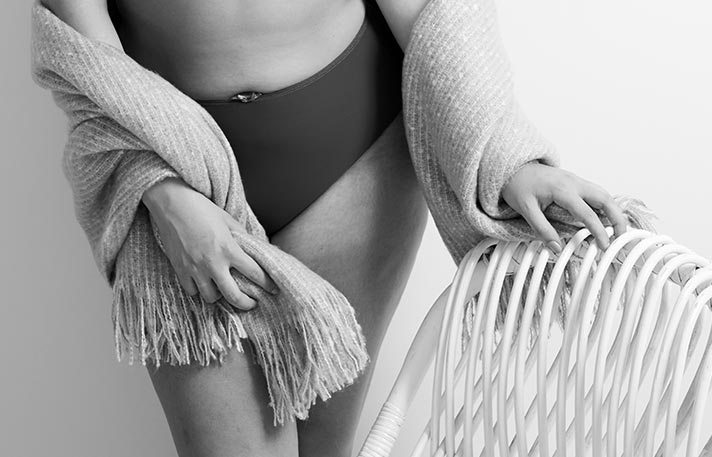 What panty is right for me?
Feel good in your own skin!
Your outfit is only complete if you are wearing the right panty. Our panties are popular not only for their comfortable fit but also for their beautiful design! Explore our large variety and find your favorite fit.
---
Our favorite! This popular fit is known for being the ultimate in comfort. Panties come in many different designs and qualities. Whether you prefer cotton or microfiber, every wardrobe needs this panty!
Read

more

less
Shop panties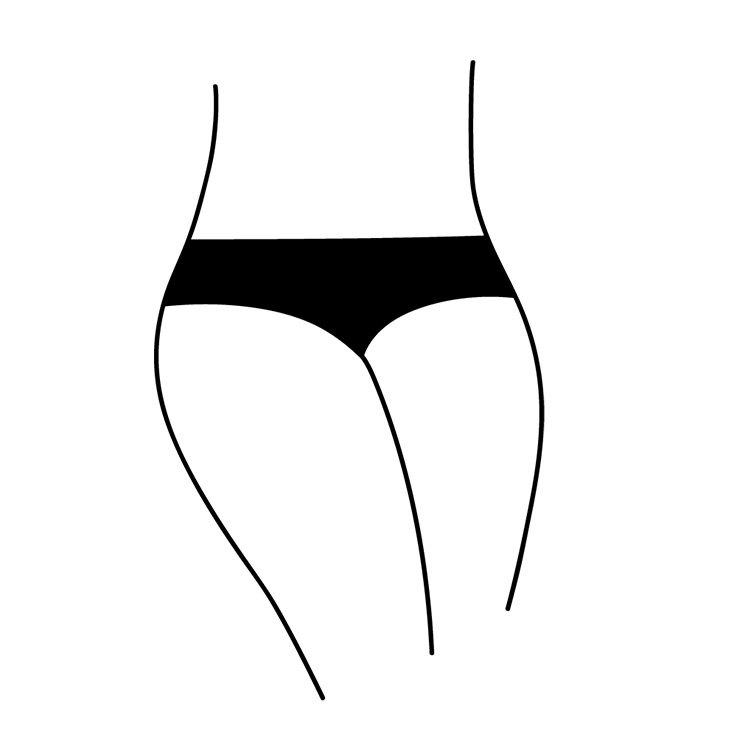 ---
Show off your curves! Thongs are designed to be not only seductive but also extremely comfortable. Explore our wide variety of designs here.
Read

more

less
Shop thongs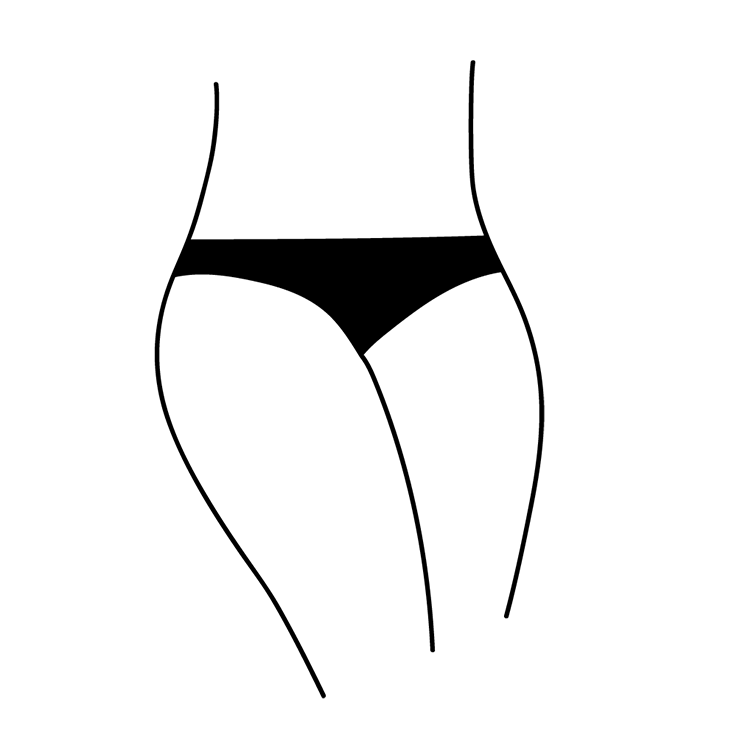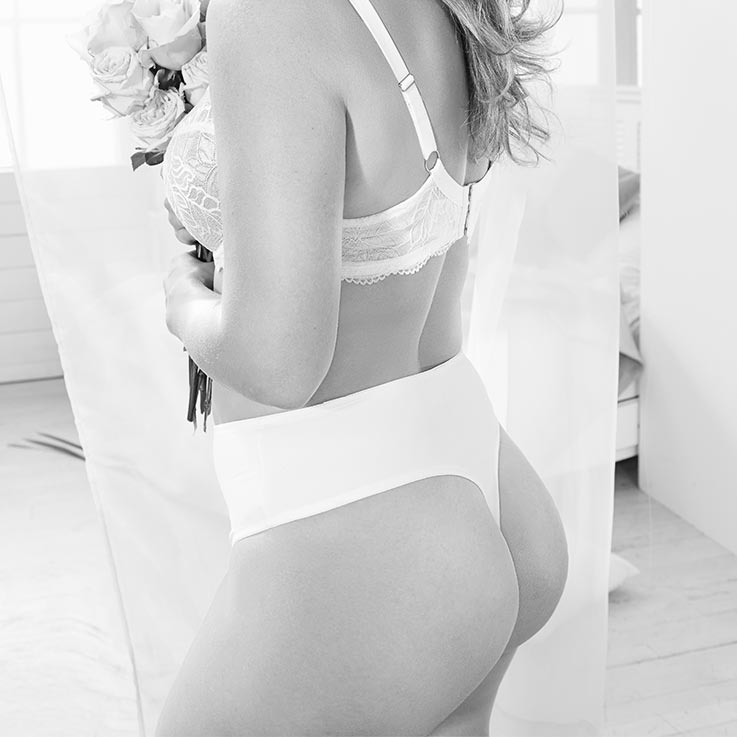 Thongs
Description: Our thong has a great fit and the waistband is particularly high to avoid uncomfortable cutting into the skin. The has a narrow cut on the rear and does not cover the bottom.
Tip: Because it is almost seamless, the thong is barely visible under clothing.
---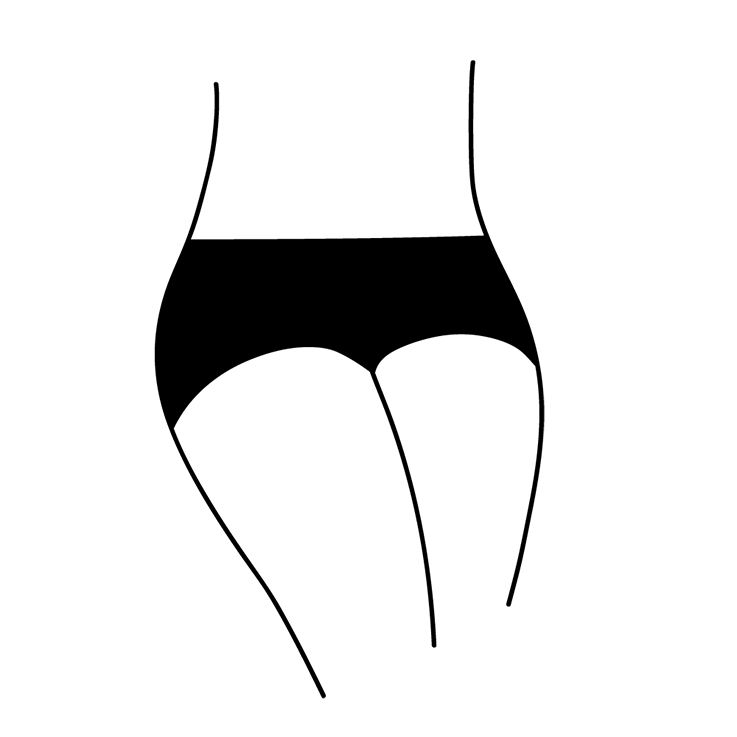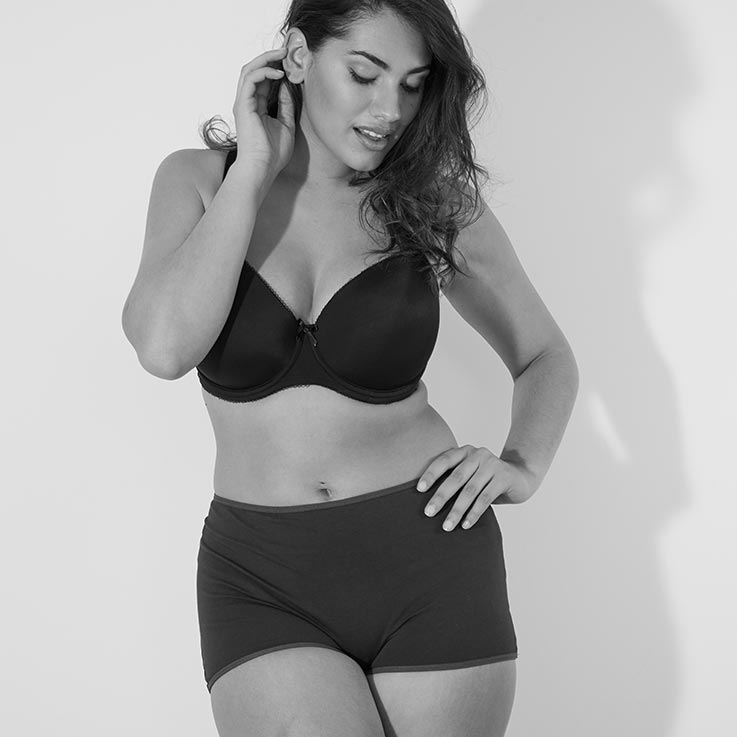 Boyfriend panty
Description: Tight-fitting and high-waisted, our boyfriend panty covers a part of the legs. Your bottom is completely covered by the straight but short leg ends and wide side sections.
Tip: Whether classic in black or seductive with lace, our boyfriend panty is the right fit for any situation – and very flattering for your hips.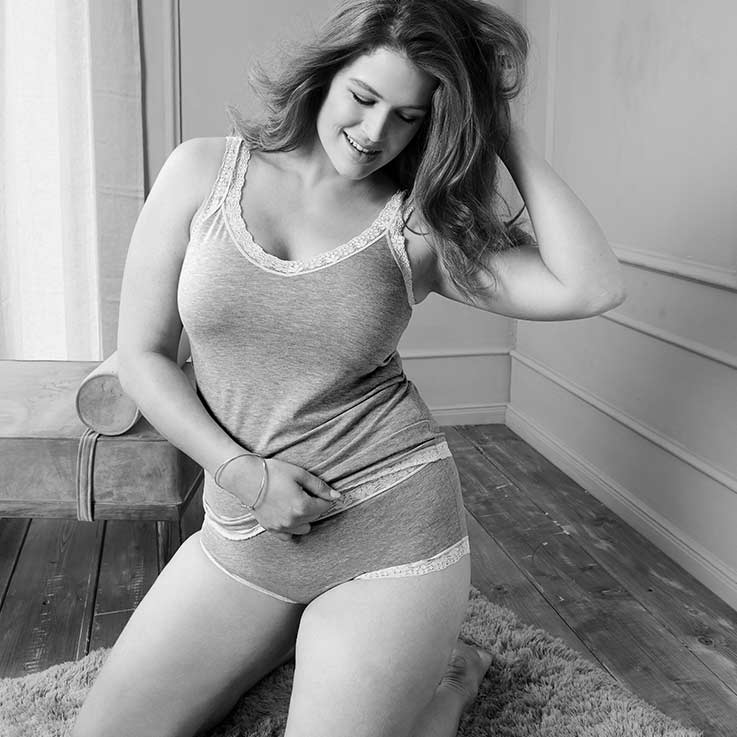 Hipster
Description: The hipster is cut to be body-hugging, the hip-height cut making it really trendy. It has a straight, slightly shorter leg opening than boyfriend panty.
Tip: The hipster is ideal when wearing with low-rise pants.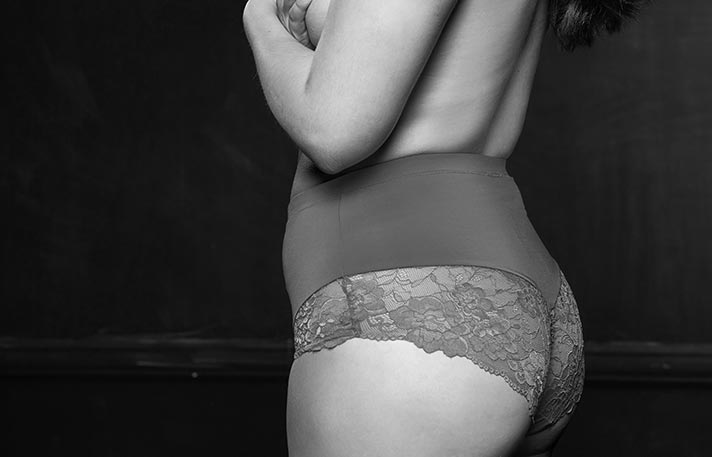 Which panty for which bottom shape?
Choosing the perfect panty is not always the easiest thing.
If it cuts into your skin, you will quickly feel very uncomfortable. Or you find that your panty emphasizes the wrong area of your body. Scroll down to read which models we recommend for your type of figure, so that you can be sure your bottom gets the right kind of attention! In the end, though, there is only one thing that really counts – that you feel comfortable!
---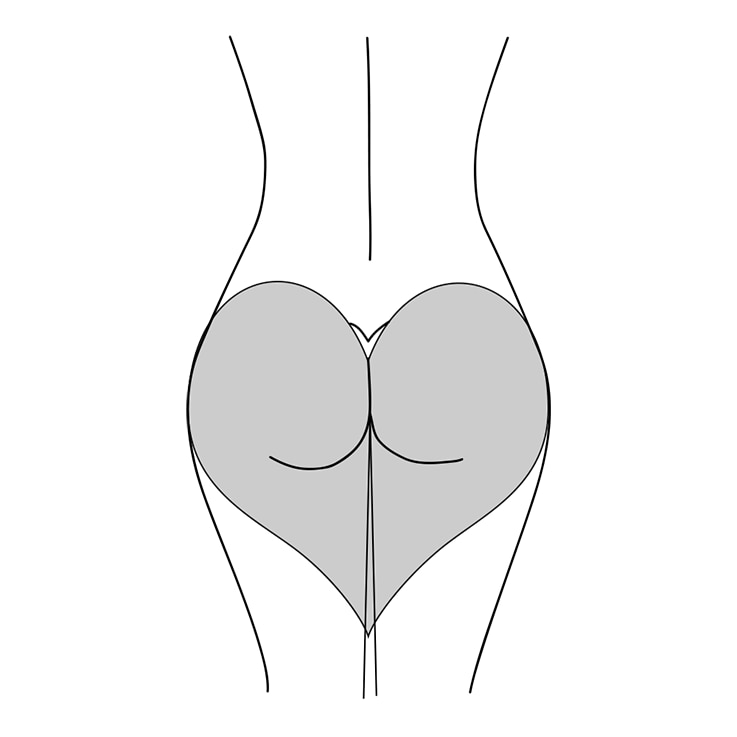 Description: This shape has a relatively narrow waist with the hips forming the widest area. The lower part of the bottom is less pronounced. This kind of bottom is also often described as V-shaped.
Tip: Panties, boyfriend panties or hipsters that sit low on the hips are particularly suitable for the heart-shaped bottom. They cover and shape the bottom better, making it look sexier. Panties with high legs are less flattering, because they are more likely to emphasize the lack of volume in the lower area of the bottom. Shapewear panties are also very good for making this area appear slimmer.
Show

Hide

recommended panty type
---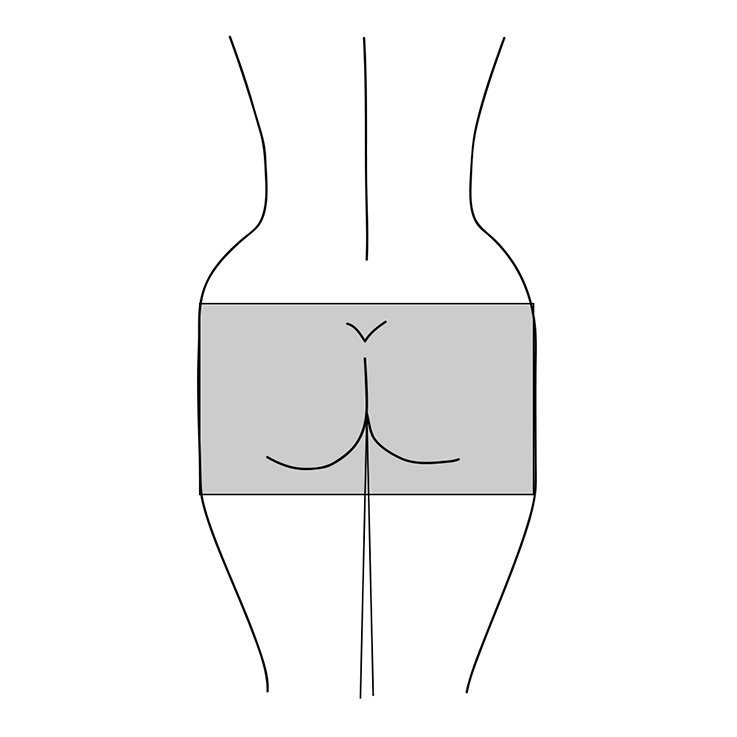 Description: This type of bottom has a fairly straight line between the hip bone and the outer thigh. The bottom is relatively flat.
Tip: Your best option is a thong or panty with high legs (office panty, high-waisted panty, etc.) that are not constrictive. But a boyfriend panty and a panty with a longer leg will also suit this shape. Avoid wavy cuts with wide legs.
Show

Hide

recommended panty type
---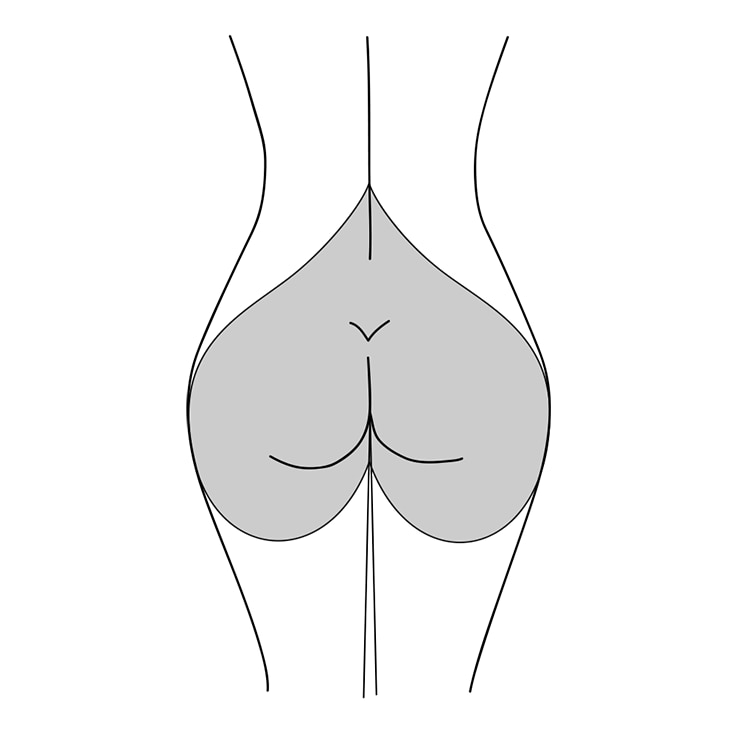 Description: With this shape of bottom, the widest area is below the hips. As the name suggests, it resembles an upside-down heart or a pear. It is often also referred to as an A-shape.
Tip: Your best choice is a panty with high or slanted legs, e.g. an office panty, a high-waisted panty or thong. They flatter your figure and do not cut in, as can happen with forms featuring narrower leg openings.
Show

Hide

recommended panty type
---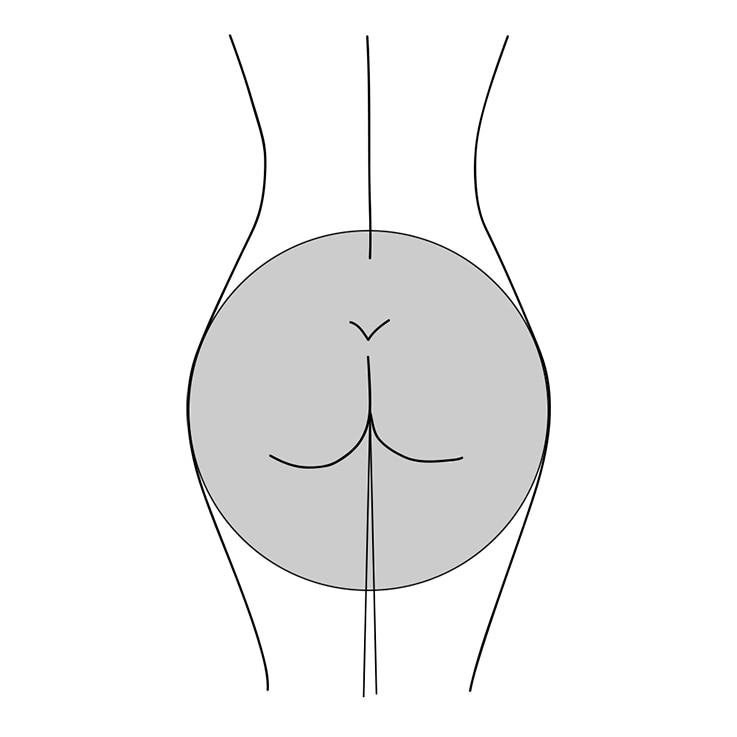 Description: This type of bottom is similar to the classic apple shape. Although beautifully round and sexy, this bottom also needs the right packaging.
Tip: Be careful not to buy a panty or a boyfriend panty that is too small or too tight. If there isn't sufficient fabric, the crotch can warp as you move and cause your undergarment to shift uncomfortably. Classic panties, boyfriend panty and shaping panty with ample fabric fits this bottom best. A thong puts strong emphasis on the volume of the bottom.
Show

Hide

recommended panty type